This content contains affiliate links. When you buy through these links, we may earn an affiliate commission.
Simply put, insta-love romance books have characters who develop feelings incredibly fast. You might also call it love at first sight. Sometimes paranormal elements like aphrodisiacs or fated mates are involved to give a little jump start to a relationship. Insta-love romances often involve two characters who immediately click, but sometimes you'll find an asymmetrical match, where one person is absolutely smitten and another is a little slower to come around. As for spiciness, it all depends. The physical stuff can be on the same fast track as the feelings, or not, depending on the story.
The term insta-love is often used to criticize romances in which the characters' feelings grow faster than the reader would prefer. Naturally, there's another subset of readers who say, yes, give me that. What's the complaint with insta-love? Generally, a lack of tension. Readers want to see characters overcome obstacles to find love. But to quote Don Henley and Patty Smyth, sometimes love just ain't enough. This means that in many insta-love romance books, the conflict is external. It's our new couple against a harsh world. And while I love characters overcoming internal impediments on their path to love, it can also be fun to witness a couple teaming up to take on their problems together.
Furthermore, I think it's always interesting to think about the intersection of romance and fantasy. Fantasy can show up in toxic ways, like how gender roles and beauty norms are often reinforced in romances between men and women, creating a narrower field of potential fantasy love interests. And some fantasy love interests are completely unrealistic — I'm looking at you, good guy billionaires. But the best insta-love romance books indulge a different fantasy. An instant connection with a love interest is both a fun fantasy for readers and something that sometimes happens in real life.
Now, let's dive into some of the best insta-love romance books.
Indigo by Beverly Jenkins
Indigo is in the absolute pantheon of romance all-time greats. So if you want to dunk on insta-love, you're just wrong! Hester Wyatt is a courageous worker in Michigan's Underground Railroad. She agrees to hide Galen Vachon, aka "Black Daniel," in her cellar. He's an important Underground Railroad conductor who has abandoned a life of comfort to liberate people from slavery. And he falls head over heels for Hester the minute he meets her. The romantic moments and gestures in this book are simply unmatched.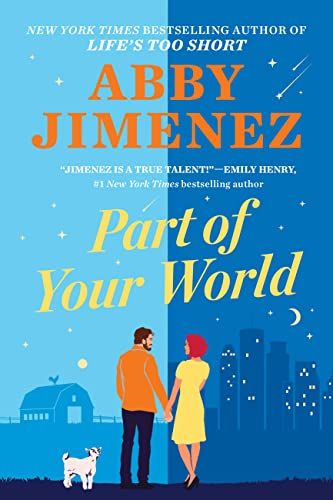 Part of Your World by Abby Jimenez 
Here's an opposites-attract small-town romance with an absolute cinnamon roll of a main male character. Alexis is an ER doctor from a family of high achievers who look down on her. Because of a car accident, she meets Daniel, a carpenter and small-town mayor. On the surface, he doesn't have a lot in common with her. But when that spark is lit, it cannot be extinguished, and their connection runs much deeper than a surface-level attraction. This is one of those books that will make you laugh and cry, all while you're swooning.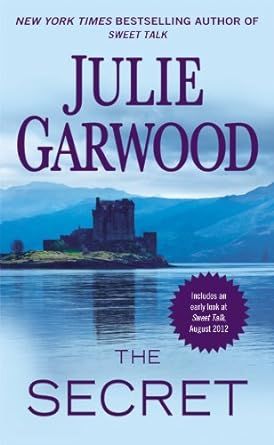 The Secret by Julie Garwood 
If you want to kick it a little old school, Julie Garwood is your go-to for a good medieval romance. Judith is English, but she promised her childhood best friend, a Scot, that she'd attend her baby's birth. Now Judith is being delivered to the Highlands by Iain Maitland, laird of his clan. Iain and Judith are instantly drawn to each other, but this is a fraught connection in medieval Scotland. This book has both sweeping romance and great female friendship, so it's a winning choice all around.
Gravity by Tal Bauer 
Can I interest you in a queer hockey romance with insta-love? Bryce is a hockey star, and his sexuality is a secret to his fellow players. Over all-star weekend, he falls for Hunter, a player on another team. Who's straight. Or is he? If you want a sweet romance with a queer awakening, and you want it to be really sincere with low angst, this is a great pick.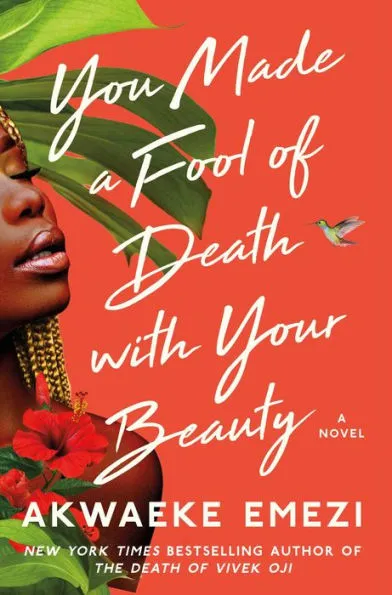 You Made a Fool of Death with Your Beauty by Akwaeke Emezi
This gorgeous book follows Feyi, a young widow who is actively trying to move forward with her life. A potential new relationship is blooming, so she agrees to a fun little Caribbean vacation. And whoops, it's insta-love with her new man's father, Alim. The two of them connect over both having lost a love, among other things, and the taboo nature of their romance forces them to fight for it. It's an unconventional romance, but such a good one.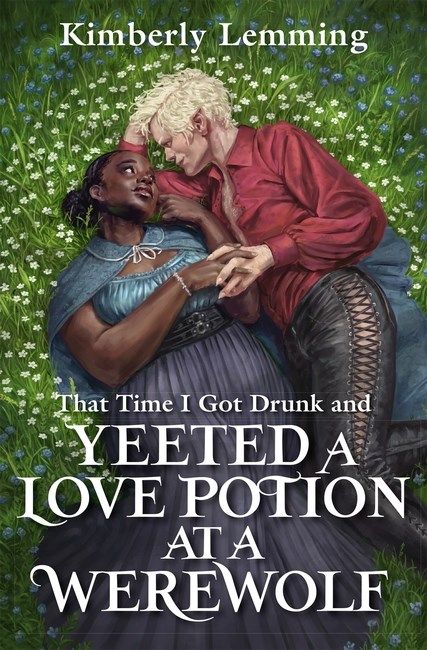 That Time I Got Drunk and Yeeted a Love Potion at a Werewolf by Kimberly Lemming
The title really lets you know exactly how this book is an insta-love romance. When Brie receives a drink she does not want at a bar, she throws it back at the dude, only to hit the person behind him. That drink was a love potion, and that person was, you guessed it, a werewolf. But, like, a golden retriever of a werewolf. And now Brie needs to convince this creature that he doesn't, in fact, love her. And naturally, she fails.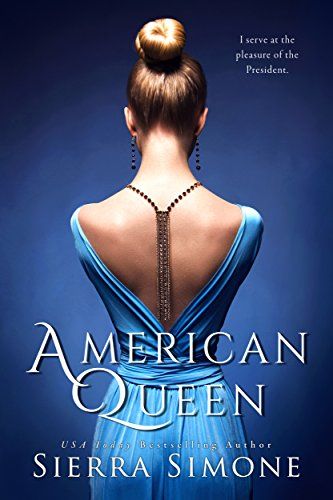 American Queen by Sierra Simone
Love triangles are out; polyamory is in. Do you agree? If so, here's a reimagining of Arthurian legend with a contemporary American setting. Greer fell in love with Ash at age 16, and Embry at age 20. Now Ash and Embry are the president and vice president of the U.S., and what is Greer supposed to do about that? It's high stakes, it's kinky, it's got some political intrigue, and it does end with a cliffhanger if that's not your thing. This first book in the completed trilogy is from Greer's perspective, and the other two volumes follow Embry and Ash.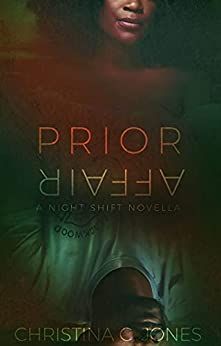 Prior Affair: A Night Shift Novella by Christina C. Jones
Here's a quick shot of insta-love. In this novella, Hailey has decided to restore her ancestral home. A tragic fire changes everything and puts her in Ellis' path. The two bond instantly, and it's a little cosmic. I don't want to spoil this delightful book, but if you like novellas about connecting with family history and you believe in soulmates, this is the book for you. This book expands on the world Christina C. Jones has created with the town of Blackwood, but you can read this on its own.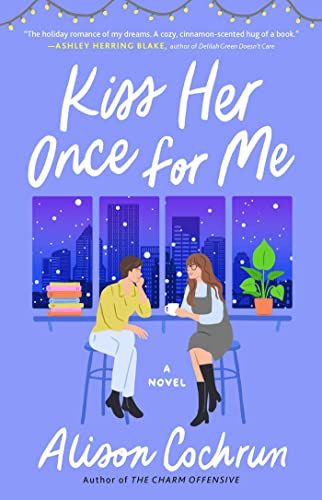 Kiss Her Once for Me by Alison Cochrun 
I love this book for its absolute messiness. Ellie agrees to marry Andrew for, as we like to call them, romance reasons. When she goes to spend the holidays with Andrew's family, who shows up? Andrew's sister, Jack, whom Ellie utterly fell in love with over the course of Christmas Eve day the previous year. The insta-love episode is in the past and slowly doled out to the reader, which made it really effective for me. I will be reading this one again now that the holiday season is nigh.
The Kiss Quotient by Helen Hoang
The set-up of this book is a ton of fun: Pretty Woman but with a male sex worker and a female client. Stella is on the spectrum, and she's having trouble getting the hang of kissing, never mind sex. Naturally, she hires an expert for lessons. Enter Michael, the man of pretty much everyone's dreams. The relationship between the two of them is sweet, steamy, and heartfelt. If you want an insta-love book that still has great character development, this is a fantastic pick.
---
If you believe in love at first sight, I think you'll find a book here that sets your heart aflutter. And if you like insta-love, there are lots of other romance tropes you might enjoy. I'm guessing you also might like snap-up fast-burn romances and steamy romances. Just a hunch. Here's to the books that give us butterflies.