This content contains affiliate links. When you buy through these links, we may earn an affiliate commission.
It's been amazing to read the 2023 picture books over the last year. It's hard to find the words to describe them. They are diverse, informative, hilarious, emotional, relatable, beautiful, and so much more (sometimes all within the same book!). We are so lucky to live in a time when new picture books are invested in and published every week.
Years ago, when I entered an MFA program focused on children's literature, I had an epiphany. As much as I loved classic children's books (and I really, really do), if I didn't seek out and support new picture books, the art would dwindle and die out. And most of the so-called classics were published before I was born. Many were published before my parents were born. Also, these books come from a time when publishing was even more white and male-centric than it is today. Contemporary picture books still have a ways to go before they are truly representative of all children. But they are more diverse now than they've ever been in the history of publishing.
I do still keep books by beloved authors like Eric Carle and William Steig on my shelves and in my classroom when I work with young readers. But I also buy and expose the kids in my life to newer picture book authors. I seek out new picture books every year to add to my list of favorites. I truly think these books will someday in the future be considered classics themselves. Without any more of my philosophizing, here is my list of must-read 2023 picture books. I hope you enjoy them as much as I have.
Must-Read 2023 Picture Books
Big by Vashti Harrison
This is a beautiful and powerful story about a girl who is bullied for her size. All the places she used to feel her best, like the playground and ballet class, now make her feel the worst. By letting her feelings out, the girl sees herself more clearly. The book uses fold-out pages to show her literally taking up more space. As a teacher, I still see a lot of fatphobia when I work with young kids. I think this would be a great book for all kids to read to start conversations about how we all need to be kind to ourselves, our bodies, and the people around us.
Butt or Face? by Kari Lavelle
The title alone is going to delight most young readers. But there is a lot of learning about the animal world between these pages as well. The author challenges readers to a guessing game, showing close-up pictures of different animals' faces or bottoms. There are some interesting ones in there, like a turtle who breathes through its butt or a frog with a rear end that looks a lot like a face. Get ready for big laughs and a lot of energy when reading this one!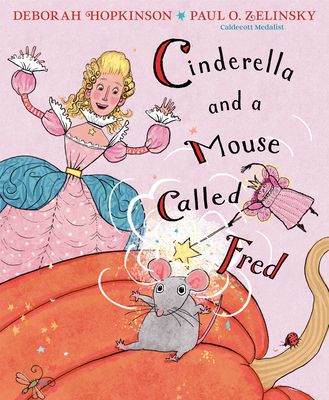 Cinderella and a Mouse Called Fred by Deborah Hopkinson, illustrated by Paul O. Zelinsky
This is a fun, queer Cinderella retelling that is a perfect remix of the fairytale for princess-obsessed kids and potentially wary parents. This story combines the familiar tale with a whimsical origin story of how pumpkins first came to exist. And it concludes with Cinderella hiding from the charming prince and finding a happily ever after with a woman and becoming a successful farmer.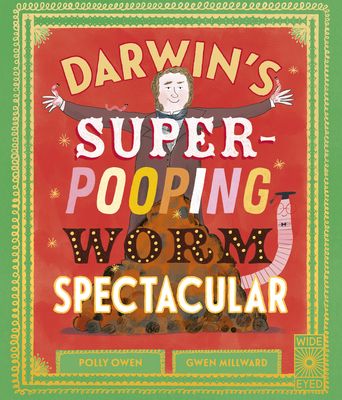 Darwin's Super-Pooping Worm Spectacular Polly by Owen, illustrated by Gwen Millward 
Listen, what kid doesn't love a good story about poop? This tells the true story of famous scientist Charles Darwin studying earthworms for more than 40 years. Other scientists laugh at him and encourage him to study something else. But Darwin makes important discoveries about worms (and their poop!) that are vital to understanding how life on our planet works.
Evergreen by Matthew Cordell
Evergreen the squirrel is a very anxious character. She is scared of dark paths, loud thunder, hawks that could eat you, and basically everything about walking through the forest. But when her grandmother gets sick, Evergreen must face her fears to journey into the woods to bring her Granny Oak some healing soup. Along the way, she overcomes many scary moments but also gets the help of new friends.
Have You Seen My Invisible Dinosaur? by Helen Yoon
After a little girl gives her invisible dinosaur best friend a bath, there's a big problem. She can't find him anymore. There are no leaves to fall on him or snow to show where he is. So, she comes up with a number of creative plans to find her invisible friend.
Hidden Gem by Linda Liu
When a small pebble visits a museum that claims to have "The World's Most Beautiful Gems," at first, he is dazzled by the beautiful stones that surround him. But then, he notices that none of the rocks on display look like him. He's not sparkling or shiny like the gemstones on display. He starts to doubt his own beauty. Until one display helps him see how special he is. This book has an important message of self-acceptance that is somehow less preachy through the subtle humor.
How to Write a Poem by Kwame Alexander and Deanna Nikaido, illustrated by Melissa Sweet 
What do you get when a Newberry Medalist, a Caldecott Honoree, and a poet team up to write a children's book? A beautiful and informative book that will inspire young readers to write their own poems. This book is a beautiful celebration of poetry. The ones you read. The ones you write. And the ones you live.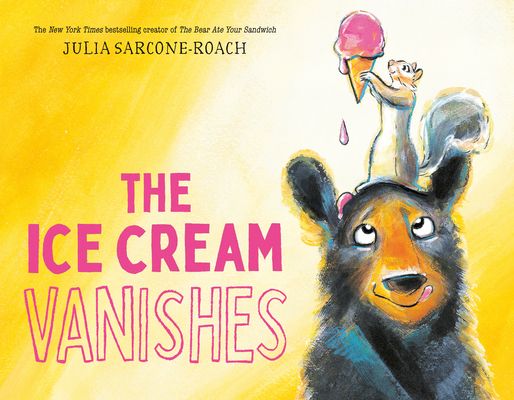 The Ice Cream Vanishes by Julia Sarcone-Roach
Squirrel and Bear are some pretty impressive magicians. They can make almost any snack disappear!!! Usually, squirrel works with acorns. But they are happy to do their best to put on a show for the forest by using their talent to vanish the ice cream from the local truck.
Lolo's Sari-sari Store by Sophia N. Lee, illustrated by Christine Almeda
The little girl in this story loves helping her Lolo in the Philippines as he runs the neighborhood shop. She explains that Sari-sari means "good variety," which means that she and her grandfather can help out a lot of their community with products ranging from baked goods to shampoo. When she moved to the United States to be with Mama, she missed Lolo and the store. But she learns to help out in her new community when she can.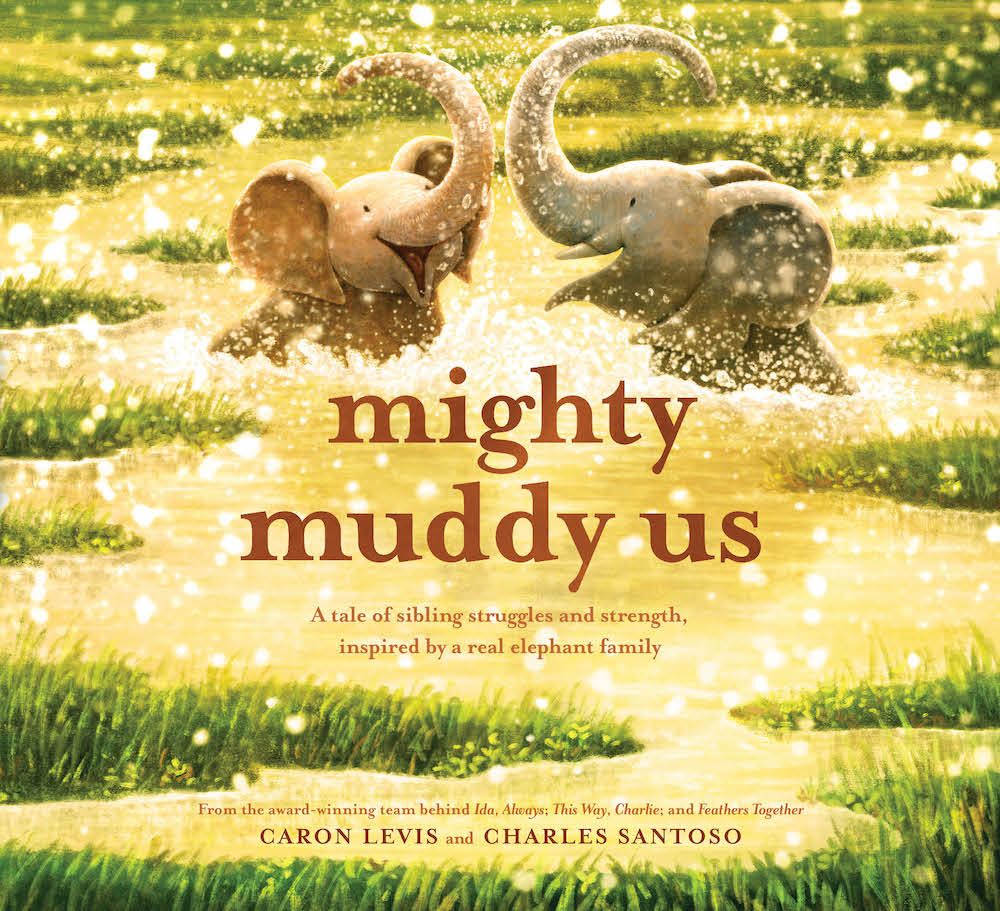 Mighty Muddy Us by Caron Levis, illustrated by Charles Santoso
When a baby elephant's legs are bent during birth, he needs the help of his older sister to protect him. But as he grows up, he gains independence. And his sister worries he doesn't need her to take care of him anymore. But then a dust storm comes and shows them how much they both need each other.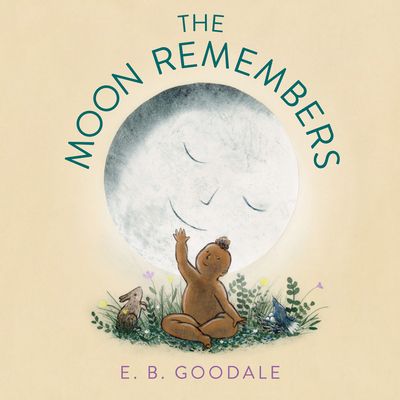 The Moon Remembers by E. B. Goodale
A peaceful, soothing book about how the moon remembers everyone and everything being a baby once. It remembers trees when they were saplings, flowers when they were seeds, rabbits when they were baby bunnies, and even parents when they were babies. This lyrical book is so calming to read and hopefully a nice conduit to falling asleep or assuaging any before-bed anxieties.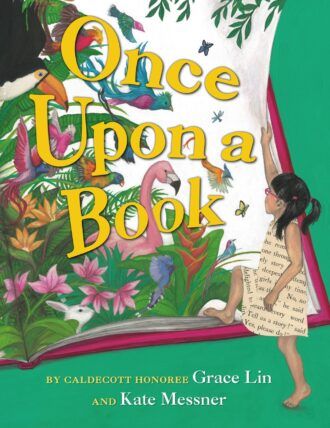 Once Upon a Book by Grace Lin and Kate Messner
This book is a delight that is fun to read aloud with beautiful illustrations. Alice is a girl who loves to use books to imagine herself in different places. Just by turning pages, she travels from outer space to under the ocean to so many more places. And somehow, through the magic of books, she is able to instantly return home when she is ready to be with her family again. I've already given one copy of this book to a young reader friend, and I'm sure it won't be my last.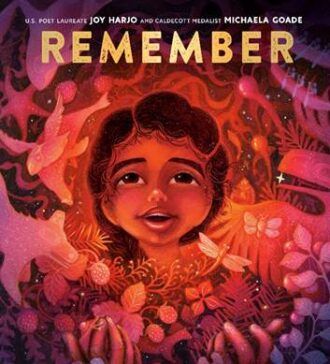 Remember by Joy Harjo, illustrated by Michaela Goade
Joy Harjo is one of my favorite poets. So I was very excited when I saw this illustrated picture book featuring one of her most iconic poems. Starting, "Remember the sky you were born under, Know each of the star's stories. Remember the moon, know who she is," the poem is an invitation for readers to contemplate their relationship with nature and pay attention. Joy Harjo is a member of the Mvskoke Nation. Michaela Goade is a member of the Tlingit and Haida tribes and was the first Native American illustrator to win the Caldecott Medal. Together, they create a beautiful book that belongs on every child's bookshelf.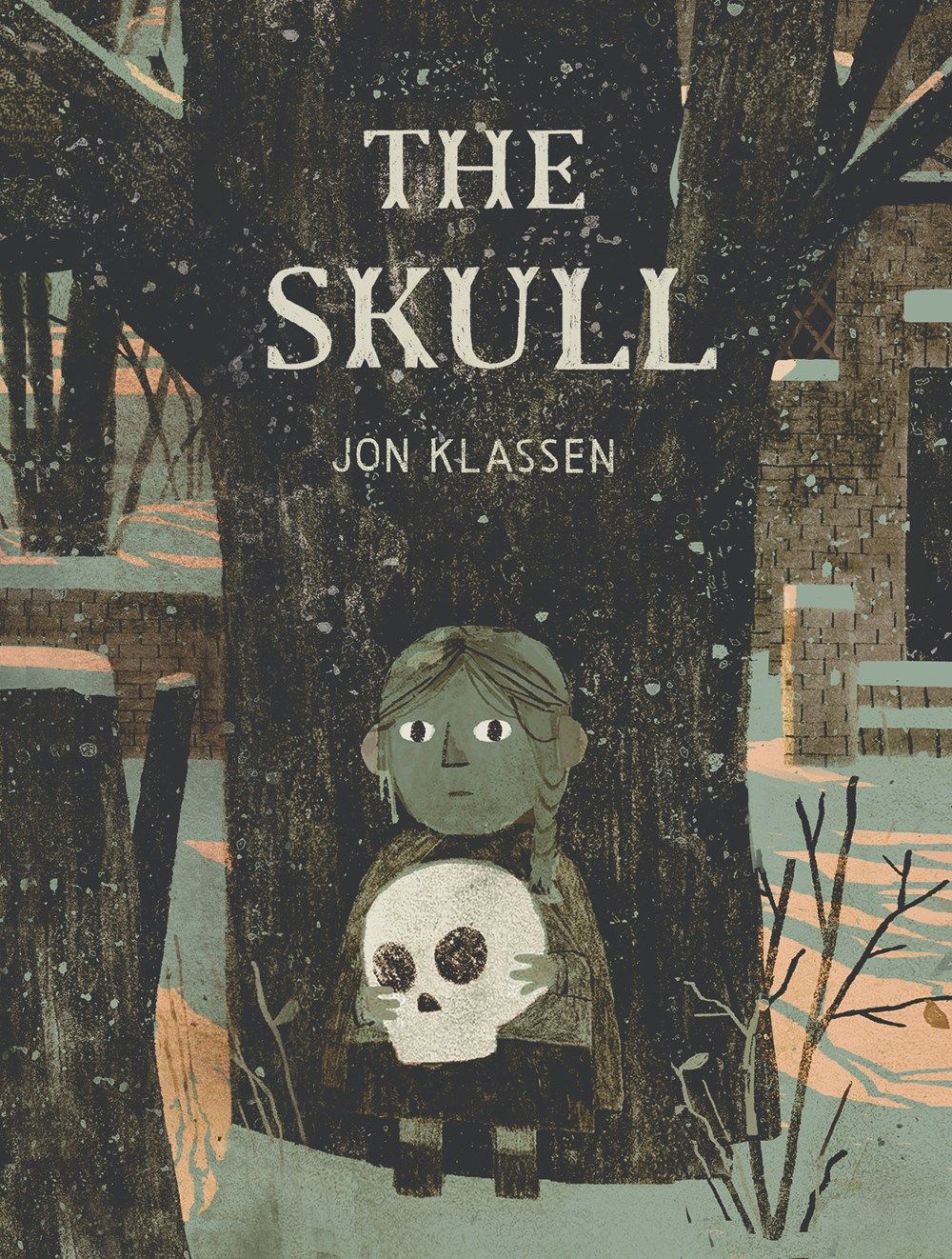 The Skull by Jon Klassen
This retelling of a Tyrolean folktale is beautifully illustrated and the exact right amount of spooky for young readers who love the macabre. A young girl befriends a talking skull with a big problem. A headless skeleton is chasing him every night. The girl uses some imaginative thinking to help her friend evade the skeleton, and a happy ending is enjoyed by all involved.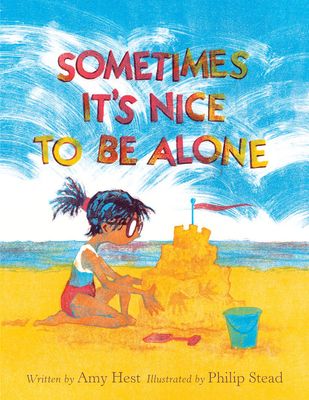 Sometimes It's Nice to Be Alone by Amy Hest, illustrated by Philip Stead
As a child who loved to play alone, even when my younger sibling protested heavily, I deeply related to this book. It really is about the importance of balance between alone time and friend time. Through funny scenarios, it shows how both being alone and together can be very joyful experiences. I wish my sister and I had this book to read when we were younger.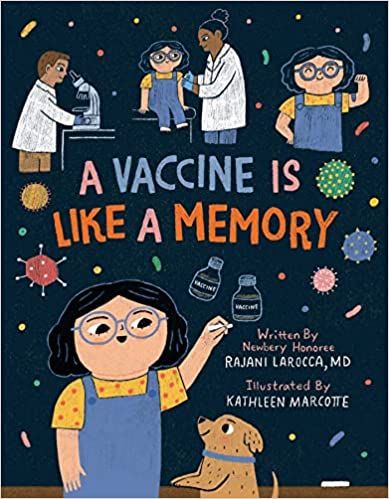 A Vaccine Is Like a Memory by Rajani LaRocca, MD,  illustrated by Kathleen Marcotte
Who better than a doctor and children's book author to describe how vaccines work and why they are important? From the history of vaccines to the six different types of vaccines and how they work, kids and adults (raises hands) will learn a lot from this book. It also emphasizes the important message that vaccines are both vital for public health and personally safe.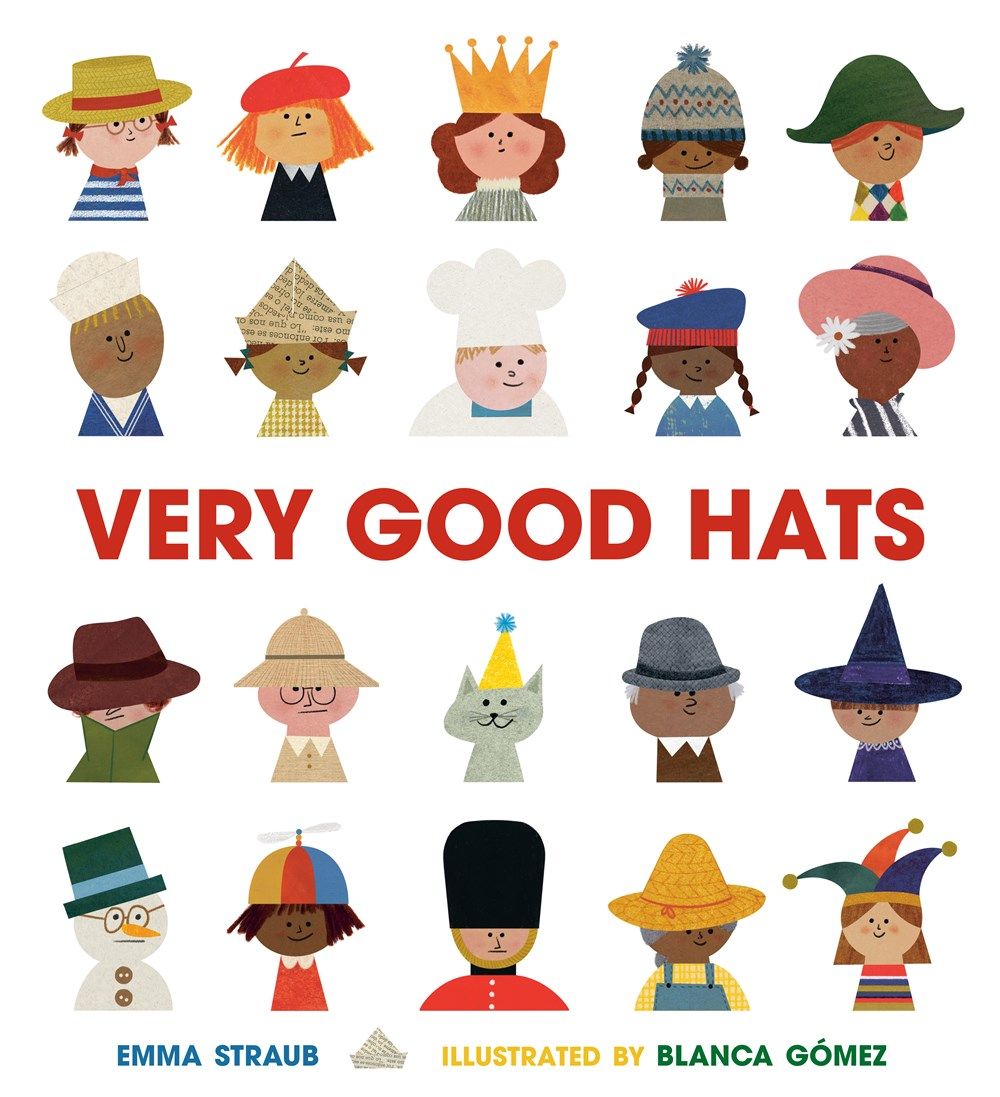 Very Good Hats by Emma Straub, illustrated by Blanca Gómez 
This picture book explores the questions of what could be made into a hat and who gets to wear them? It is pure silliness and imagination as towels, pajama pants, and even an empty pudding cup get turned into stylish headwear. Reading this book for the first time, even though I was alone, I could imagine the chorus of giggles from young readers imagining different hats they could make. So much fun!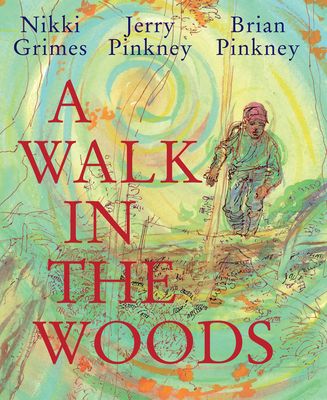 A Walk in the Woods by Nikki Grimes, illustrated by Jerry Pinkney and Brian Pinkney
After the death of his father, a boy finds a letter from his dad with a map of the woods behind their home and a location marked with a red x. At first, he's sad — and a little angry — not to have a real letter. But spending time in the woods helps him process his grief and reconnect with his father. This book was conceived early in the pandemic through a series of emails between the author, Nikki Grimes, and the celebrated and award-winning illustrator, Jerry Pinkney. When Jerry Pinkney passed away, his son Brian Pinkney finished his father's partially completed illustrations.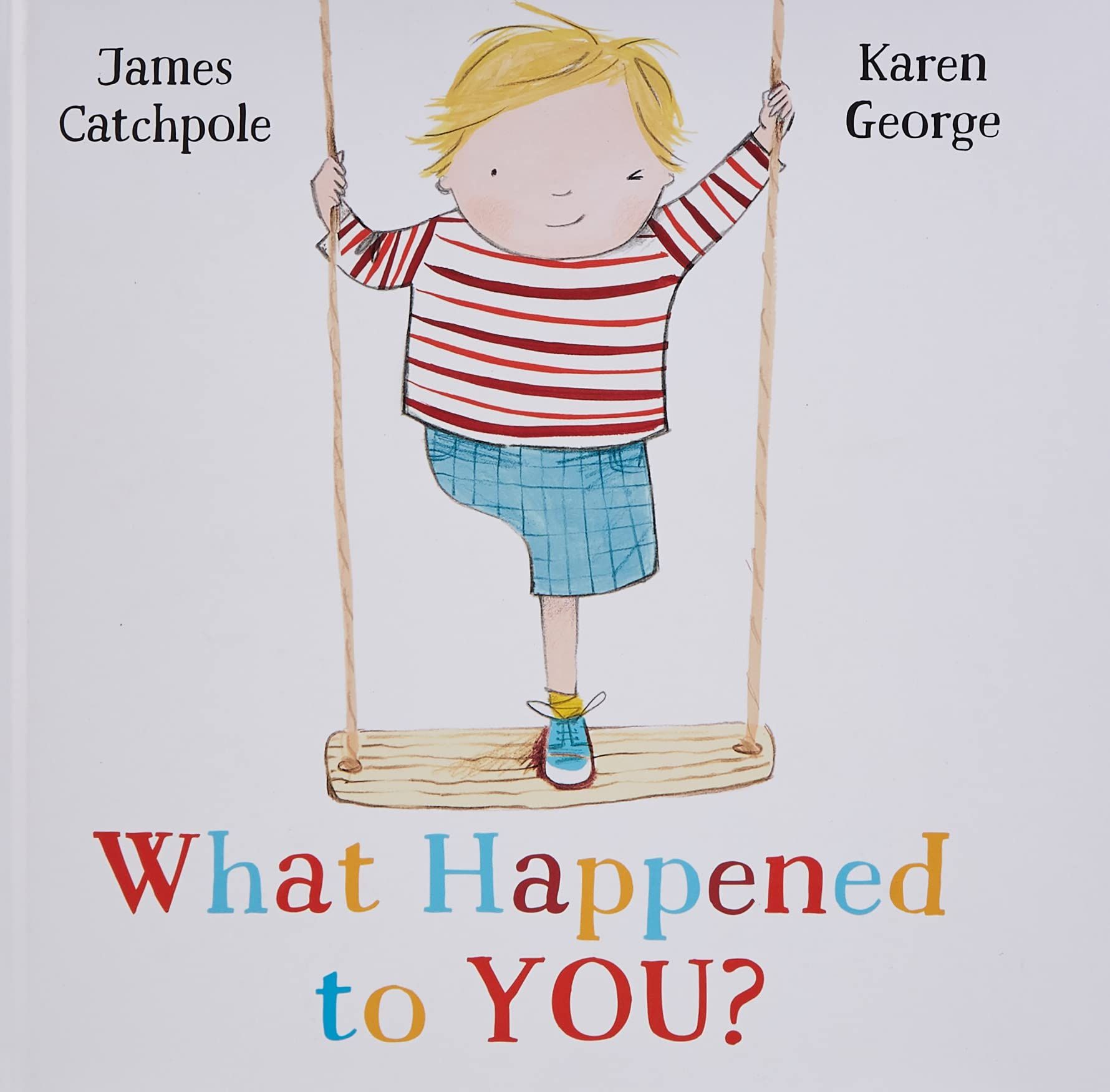 What Happened to You? by James Catchpole, illustrated by Karen George
At the playground, Joe just wants to play pirates. But other kids keep interrupting him by asking what happened to his leg. Don't they know that battling the imaginary crocodiles and sharks below them is more interesting and important? Joe doesn't want to talk about his body or tell these strangers "that story." And he gets frustrated by the constant questions. Finally, another child asks about the crocodiles, and the real fun can begin. This book shows why curiosity is natural, but some questions don't need to be asked or answered. The author, James Catchpole, is an amputee who based the story in part on his own childhood experiences. The story tells disabled people their bodies, and their stories belong to themselves. And with a lot of humor, it also reminds caregivers and abled children not to other disabled children by making them answer deeply personal questions.
---
I hope you find many 2023 picture books to love on this list! If you want to look at more picture books, check out my favorite 2022 picture books or read about the most influential picture books of all time.