This content contains affiliate links. When you buy through these links, we may earn an affiliate commission.
Witches? Werewolves? Sadistic clowns who prey upon the nightmares of children? Pshaw! In my humble opinion, the darkest and most terrifying horrors are those that lie within the human heart.
Don't believe me? Click on over to your preferred news outlet, and you'll see stories about colonization, hate crimes, domestic violence, the devastating effects of (human-caused) climate change. And that was just from scrolling briefly through my Instagram feed. Is it any surprise that social horror is such a massive (and massively popular) subgenre?
Another real-life topic ripe for exploring through horror is our obsession with beauty and perfection. Sure, it doesn't sound as terrible as the things I just listed out in the paragraph above. But as beauty journalist Jessica DeFino writes in Teen Vogue, beauty standards act as "tools of oppression that reinforce sexism, racism, colorism, classism, ableism, ageism, and gender norms. They are built into our societies and embedded into our brains. They contribute to anxiety, depression, dysmorphia, eating disorders, self-harm, and low self-esteem."
She writes later on in that same piece that both colonialism and capitalism have proven "just how easy it is to profit off of deep-seated insecurities stemming from a lifetime of being treated as less than."
With so much ugliness at the root of the beauty industry—and with an increasing amount of public discourse about it—I suppose it makes sense that we've recently seen a spate of beauty-focused horror.
As someone who has never excelled at the culturally expected performance of womanhood and beauty, I am loving this trend. Below, I highlight some of the must-reads in this area, from books firmly in the horror genre to thrillers and dark fantasy novels that unveil the horror of beauty.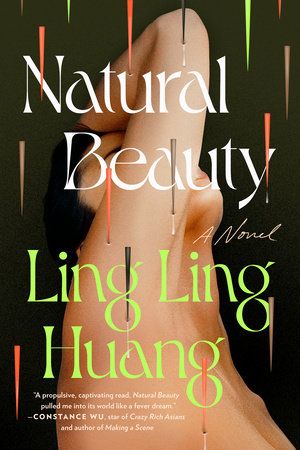 Natural Beauty by Ling Ling Huang
Perhaps the most buzzed-about book in this subgenre is Ling Ling Huang's debut novel, Natural Beauty, which just published in April. In Huang's novel, a young woman who puts her future on hold to care for her ailing immigrant parents lands a job at a high-end wellness and beauty shop in NYC, where she's drawn in by her sudden access to privilege and acceptance. But sometimes, the lengths people go to in order to attain the societally-constructed beauty ideal feel…too far. Where is the line for our protagonist? And what will she choose for herself in the end?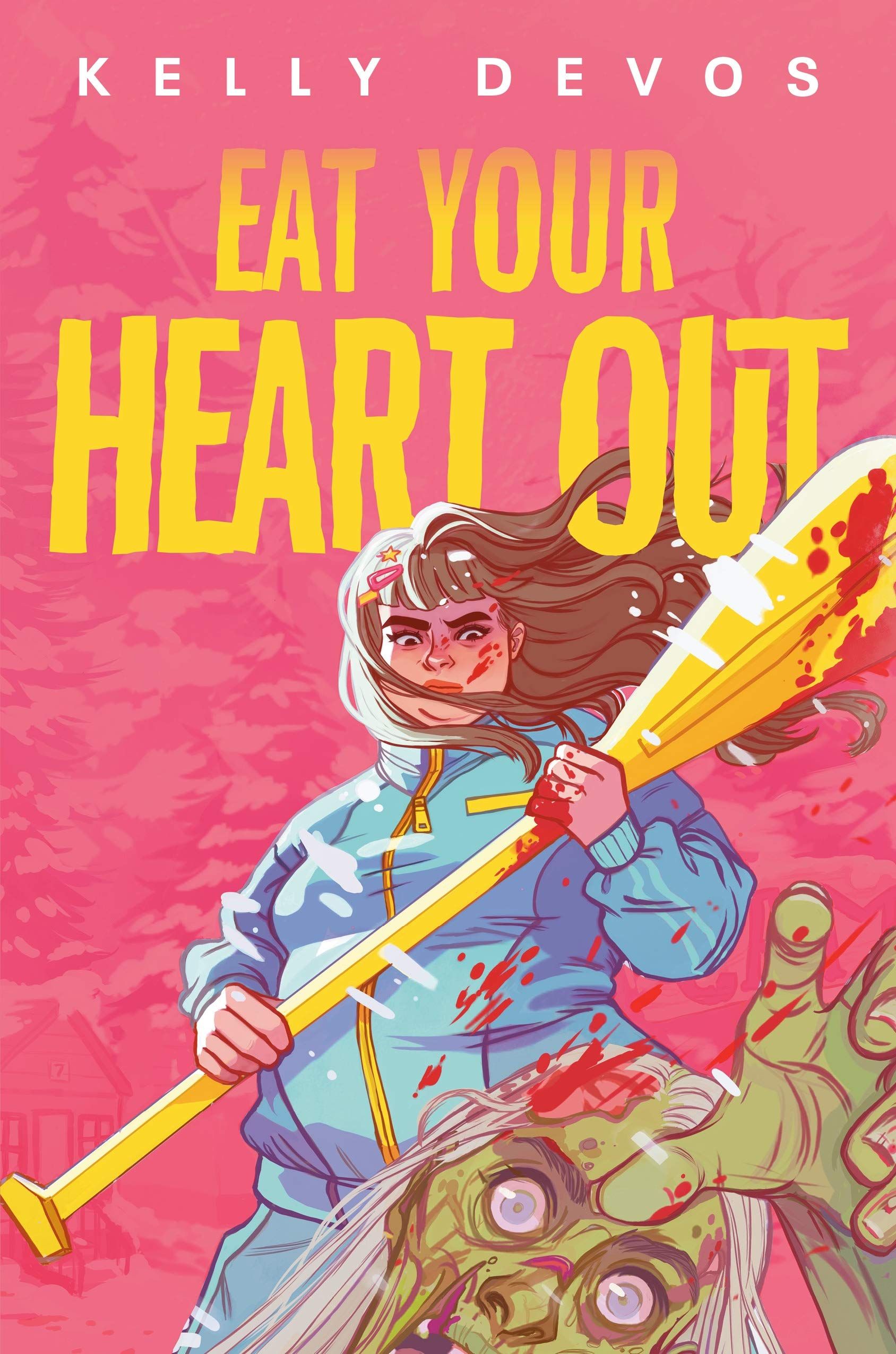 Eat Your Heart Out by Kelly deVos
This horror is a lighthearted YA, but it still has plenty to say about unrealistic beauty standards. It manages to tackle systemic fatphobia in the midst of a laugh-out-loud funny zombie adventure. Told from the point of view of several characters, this book is about a group of teens sent to a weight loss camp where something seems to have gone horribly wrong. Soon enough, our cast of characters is fighting for their lives. And while their opponents appear to be zombies, the real villain is…well, there's capitalism. And military experimentation. And governmental secrecy. But would any of it be possible without insidious anti-fat bias?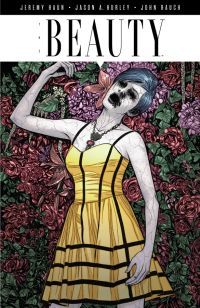 The Beauty by Jeremy Haun, Jason A. Hurley, and John Rauch
In this series of comics, a new STD is on the rise… and everyone wants it. Instead of the usual symptoms, this sexually transmitted disease causes people to become more and more beautiful every day. In a beauty-obsessed culture, this is the dream. But when it starts to seem as if such beauty might come at a terrible cost, there's a struggle between those who are sure it's not worth it and others who would do anything to keep the truth a secret.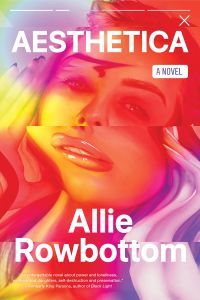 Aesthetica by Allie Rowbottom
In this fairly recent novel that, frankly, I have trouble categorizing (I find it horrifying in many ways, but wouldn't necessarily classify it as horror), a rising Instagram celebrity undergoes a multitude of plastic surgeries in order to attain online fame. This is a path she ultimately regrets. On the night before, she undergoes surgery to reverse all her previous procedures, and as she reflects on the past decade or so, we learn why.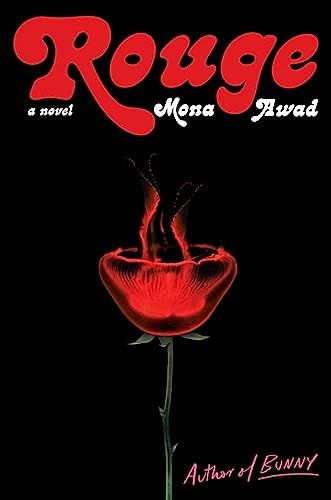 Rouge by Mona Awad
Awad tackles beauty and belonging in many of her books. In 13 Ways of Looking at a Fat Girl, for example, she skewers our body image-obsessed culture by having the reader look through the eyes of a character who struggles with her weight over the course of her life. In Bunny, the main protagonist feels wildly out of place until she falls in with a clique of perfect-looking fellow students who are apparently dabbling in the supernatural. But Rouge, her most recent, lands the most direct hit on the beauty industry. In it, a young woman shackled to her skincare routine and clearly suffering from colorism returns home when her mother is found dead after what appears to be a tragic accident. When she begins frequenting the high-end spa at which her mother was a regular, she finds the key to her beauty dreams…but it seems she must also lose herself in the process. Awad is always an instant read for me, and I can't wait to see what she does next.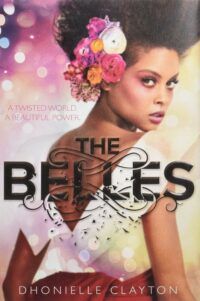 The Belles by Dhonielle Clayton
This dark fantasy is the first in a series of YA books about the Belles, a group of people who are trained in a type of magic that can help ordinary folks—born as Greys—become beautiful. In a world in which everyone aspires to beauty, everyone also sees themselves as something to be fixed. Our protagonist soon learns, however, that there is an ugliness at the heart of the hierarchy that's been created between the Greys and the Belles…and even amongst the Belles themselves.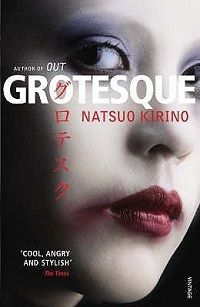 Grotesque by Natsuo Kirino
This psychological thriller is narrated by a plain-looking, unpopular young woman whose devastatingly beautiful younger sister—and their mutual friend—have been murdered. With a tone of bitterness, the narrator shares that she is unmoved and unsurprised by her sister's death yet can't keep herself from telling us about it. Over the course of her tale, and through the experiences of these three women, she circles around issues of beauty, ambition, cruelty, and the oftentimes constricted nature of Japanese society.
"Some Other Animal's Meat" by Emily Carroll
The last work I'm going to recommend is a short horror comic by Emily Carroll, which inspired "The Outside," the fourth episode of the delightful horror anthology series Guillermo del Toro's Cabinet of Curiosity. This episode follows an awkward young woman who goes to extreme lengths to fit in at work, using a popular skin lotion that has an alarming effect. (It also features an amazing cover of "You Sexy Thing" performed by Zella Day, with which I'm obsessed.) The comic itself is a bit different, with the protagonist being a charismatic woman who actually sells the lotion at house parties. But it still contains dark themes of loving and/or hating the skin we're in and feeling that the way we look doesn't always match up with who we are deep down inside.
---
That's it for the subgenre right now, but I imagine we'll be seeing more very soon! Want to explore more in the realm of social horror? Check out this previous post of mine on how horror comics are a fabulous medium for digging into real-life horrors.