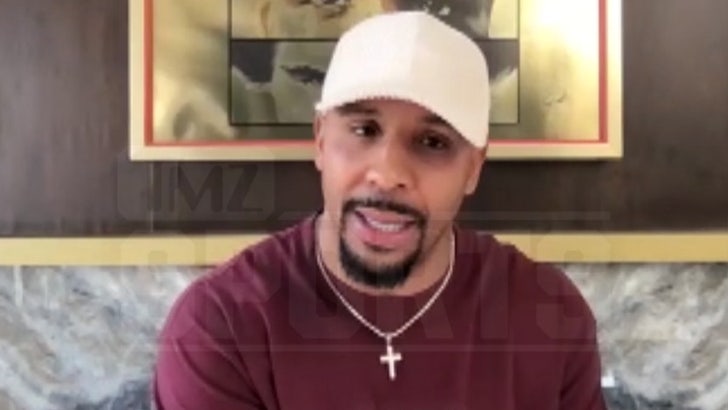 TMZSports.com
Jake Paul's a big deal in boxing, and some people don't like it … but don't count legendary boxer Andre Ward among that group 'cause the multiple-time former world champion tells us he's a fan of The Problem Child driving new fans to the sport!
"I don't hate on it," Ward told Babcock on the "TMZ Sports" TV show (airs nightly on FS1) this week … of Paul's transition from YouTuber to boxing star.
"The crossover stuff like what Jake Paul, Logan [Paul] is doing, [Francis] Ngannou just did, I respect it. That takes a lot of courage, takes a lot of heart."
Ward — who retired in 2017 with a perfect 32-0 record — said he applauds Paul for ignoring the naysayers who have labeled him a gimmick or sideshow and want him out of the sport.
"I don't think so. It actually brings a new audience, more eyeballs," Ward said, "and if the fanbase follows them over to boxing, then more power to 'em."
"I'm a fan of it, I appreciate it and I watch it."
In fact, Ward, who is still only 39 years old, told us he'd actually be down to step back in the ring for an exhibition fight … against Jake or Logan.
"I don't hate against it. I would probably do it for the right situation. I keep myself just good enough to where if I needed 7, 8 weeks, I can take care of my business," Ward said.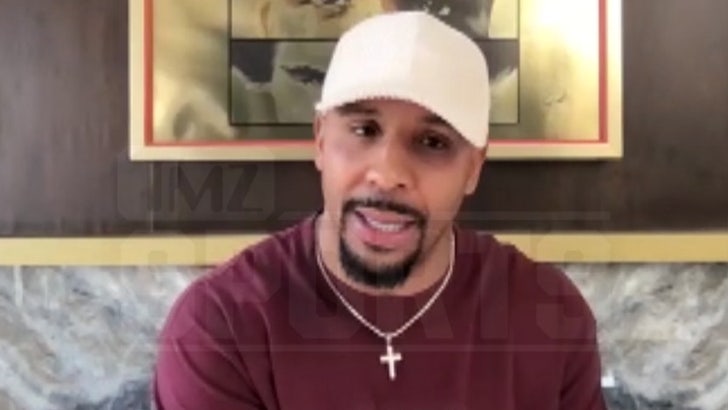 TMZSports.com
Although he hasn't been fighting, Ward's been busy … in fact, he just released a brand new memoir titled "Killing The Image: A Champion's Journey Of Faith, Fighting, And Forgiveness."
Ward's book isn't just about boxing … Son of God talks about everything from his difficult childhood to the role that faith and religion have played in his life, and how it's guided to him incredible heights — including 5 world titles and an Olympic gold medal.
"This book takes you deep into my mind, into my life, into my upbringing [and] how I go to the point that I'm at today."
Ward's memoir dropped Wednesday!