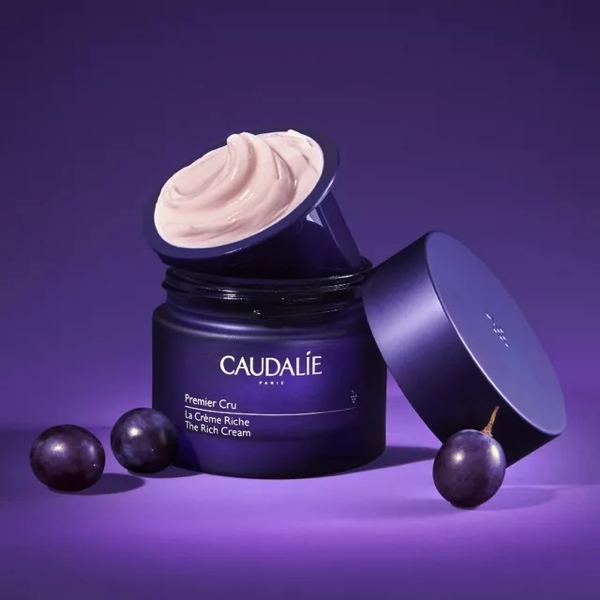 For its Premier Cru La Crème Riche Anti-Âge Global, a rich, silky anti-ageing cream, French skincare brand Caudalie has chosen the De Luxe version of Re Place, a refillable jar created and produced in Italy by Lumson.
Lumson's range of refillable jars Re Place was developed to encourage brands consumers to adopt more ethical and virtuous consumption habits without compromising the technical and aesthetic characteristics of cosmetic packaging.
All the jar's components – including the inner cup, the jar and the cap – can be customized and decorated with various effects to give the packaging a unique identity. Caudalie opted for a lacquering and hot stamping in matte gold on the jar, the distinctive colouring of the inner cup and an embossed logo on the cap.
Caudalie estimates the move to a refillable solution could help saving nearly 3.12 tonnes of multi-material packaging and 18 tonnes of glass every year.