Jack Simpson, the former Cardiff defender, has been handed a six-game ban and an £8,000 fine by the FA after admitting directing a racial slur towards team-mate Rohan Luthra.
Simpson committed the offence during a pre-season tour of Portugal with Cardiff in July.
The 26-year-old was found to have breached FA rule E3.1 by using "language towards a team-mate that was abusive and/or insulting and/or improper".
Furthermore, Simpson breached FA rule E3.2 by using language that "constitutes an aggravated breach as it included a reference – whether express or implied – to race and/or colour".
Simpson's Cardiff contract was due to run until the summer of 2024 but it was cancelled by "mutual agreement" on August 31. The defender remains a free agent.
Simpson joined the Welsh side from Rangers in 2022, while he began his career at Bournemouth.
Rohan Luthra became the first British South Asian ever to sign a Premier League contract at Crystal Palace back in 2020, and is the only goalkeeper from Britain's South Asian community ever to play in the Sky Bet Championship.
Sky Sports News has asked Cardiff for comment.
The six-match suspension handed to Simpson was at the lowest end of the six to 12 match sanction range available to the Independent Regulatory Commission.
The FA has been asked by Sky Sports News if it intends to appeal the Independent Regulatory Commission's decision.
The Commission noted Jack Simpson was in a relationship with his girlfriend who is of Indian heritage and that he was "clearly embarrassed and perturbed by having used the words he did in the knowledge that such insults have been used towards his girlfriend's family in the past.
The former chair of the FA's Race Equality Advisory Board Yunus Lunat told Sky Sports News he thought Simpson was "very fortunate" to escape with just a six-game ban, particularly as it was entirely unprovoked incident.
Lunat added: "Rohan Luthra is the one of the highest playing role models for South Asians in English football.
"To be subjected to such language in the safe environment and company of his own colleagues will only serve to deter young players from South Asian backgrounds."
Rohan Luthra's father, Dr Sunny Luthra, told Sky Sports News: "Racism is unacceptable in any form, anywhere, especially in football. Education is so important. Cardiff City and the FA have acted swiftly on this matter. Hopefully, the player learns from this and I hope it acts as a deterrent for this type of unacceptable behaviour."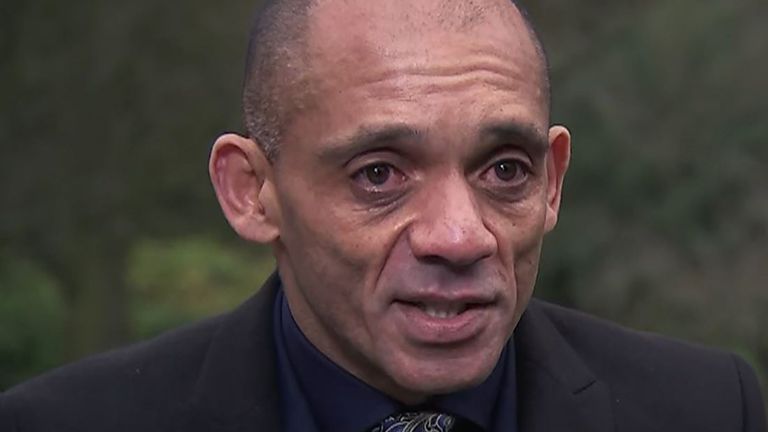 Kick It Out CEO Tony Burnett told to Sky Sports News, : "Kick It Out acknowledge the charge handed to Jack Simpson. There's no space for racist abuse between team-mates, or anywhere in the game, and it is reassuring to see the individual responsible being held to account for his actions.
"Our first thought when discrimination occurs is always with the victim, and we applaud the courage of the victim in this case for coming forward.
"In this situation, as in all incidents of discriminatory abuse, there can be no winners and we hope that the perpetrator has learnt from this incident to ensure it is never repeated. Education plays an essential role in shifting attitudes and it is encouraging to see The FA include one to one education as part of the sanction. We know from our own work in this space the impact that this can have in changing mindsets.
"We would encourage anyone who experiences or witnesses abuse to report it to us at Kick It Out."