Floyd Mayweather's returning to the boxing ring to take care of some unfinished business … the legendary fighter is taking on John Gotti III in Las Vegas over Super Bowl weekend in February, a rematch of their '23 fight that ended in chaos!
TMZ Sports is told the event will happen around Super Sunday (February 11 in Sin City) and will be headlined by 46-year-old Mayweather vs. 31-year-old Gotti III.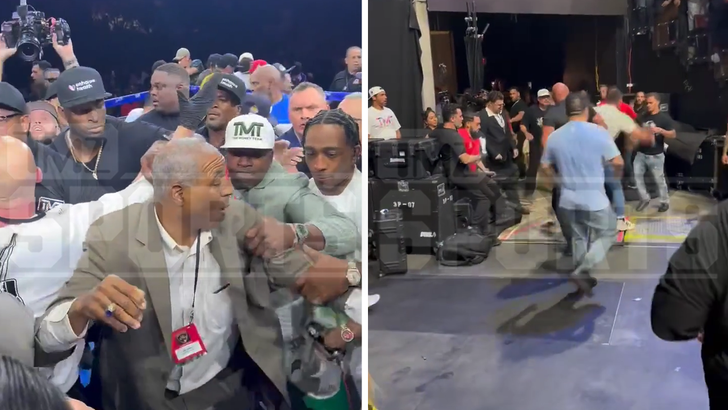 TMZSports.com
Floyd, 50-0, is one of the greatest fighters to ever put on a pair of gloves. Gotti III, grandson of the legendary Gambino family crime boss, John Gotti, was originally an MMA fighter (5-1), who eventually got into boxing (2-0).
The rest of the card will be anchored by Floyd's Mayweather Promotions fighters.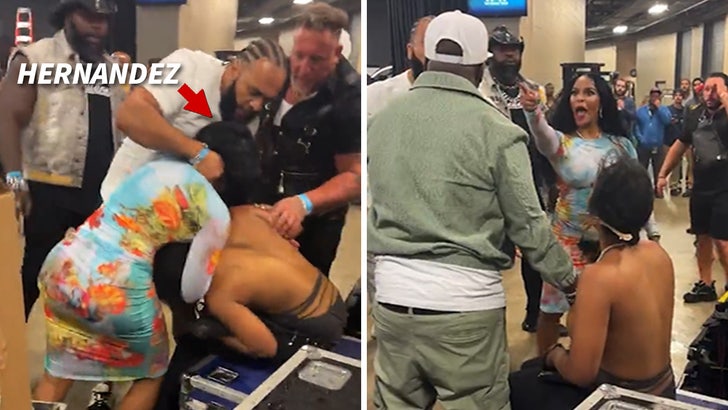 6/11/23
Of course, Floyd and John have history. Back in June, they boxed at FLA Live Arena in Sunrise, Florida … but the bout was called in the sixth round after a bunch of holding and other shenanigans in the ring.
Although the fight was technically stopped by ref Kenny Bayless, it was just the beginning of the fighting … as mayhem erupted inside the squared circle, and outside of it, too.
In fact, Joseline Hernandez and Big Lex were seen scrapping.
Order was eventually restored … and reps for the fighters spoke and peaced things up.
Now, the men are set to battle again … during what was already one of the biggest weeks in all of sports.
And, to make sure there isn't a repeat of the first fight, we're told there are clauses in the contracts that could trigger a financial fine if anyone gets out of line.
The fight, a pay-per-view event airing on Zeus network, will be promoted by Mayweather Promotions, along with partner Hidden Empire Films!
The exact date, time and location have not yet been announced.