Matt LeBlanc is paying tribute to his late "Friends" costar, Matthew Perry … calling the time they shared together the best of his entire life.
The actor shared his emotional thoughts Tuesday, saying, "It was an honor to share the stage with you and to call you my friend. I will always smile when I think of you and I'll never forget you. Never."
He continues, "Spread your wings and fly brother you're finally free. Much love." … jokingly adding at the end, "I guess you're keeping the 20 bucks you owe me."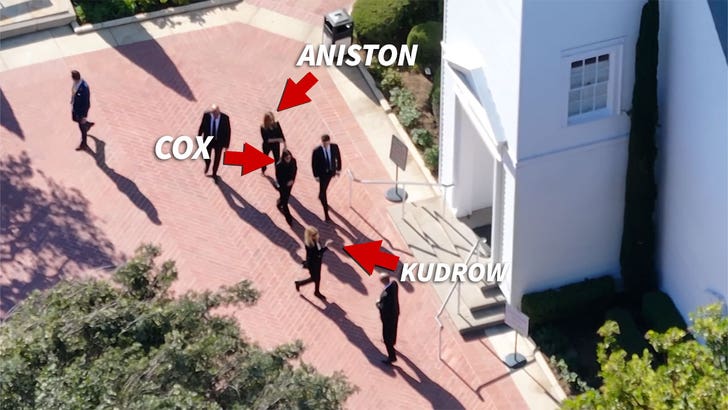 11/3/23
SplashNews.com
As we reported, Matt and Matthew's fellow "Friends" castmates — Jennifer Aniston, Courteney Cox, Lisa Kudrow, and David Schwimmer — said goodbye to the actor at his funeral earlier this month.
The service looked incredibly solemn, following a week of the entire world in shock by Matthew's unexpected death.
We learned his casket was placed in a secluded area of Forest Lawn in the Hollywood Hills … next to other actors like Carrie Fisher and Debbie Reynolds.
Remember, Matthew was found unresponsive in his jacuzzi, but there are still a lot of unanswered questions … ones that likely won't be answered for several more weeks, at least.
We learned he was cleaned up compared to his past struggles with substance abuse … and was in a great place before he died — both in the realm of acting and as a person.