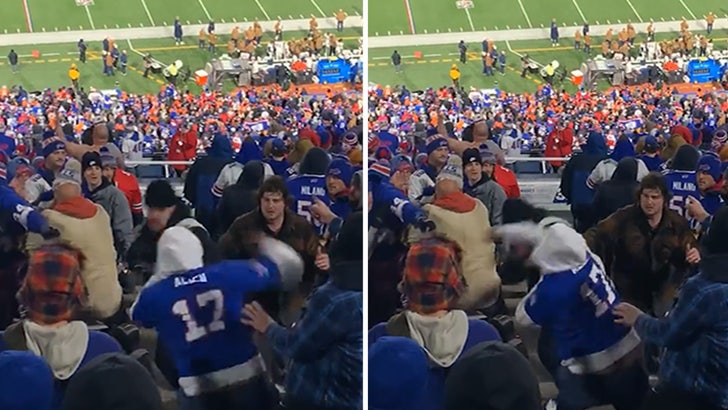 X / @KyleEllisWV
The Bills' struggles on the field have apparently frustrated Buffalo fans so much, they've now turned on each other — getting into a violent fistfight at the game on Monday night.
The wild scrap happened at some point during Buffalo's loss to Denver at Highmark Stadium … when several fans clearly became upset with a man in a Josh Allen jersey.
It's unknown what sparked the commotion … but you can see in video shot by someone a few rows away from it all, fists started to fly just seconds after words were exchanged.
Check out the clip … after the Allen fan got tagged in the face by a jab, he threw some haymakers — which led to an all-out melee.
At one point, a man in a Thurman Thomas shirt jumped in to try and help out the Allen fan, which led to even more chaos.
Thankfully, it appeared cooler heads prevailed after just a few moments of fighting.
We've reached out to cops to see if any arrests were made, but so far, no word back yet.