This content contains affiliate links. When you buy through these links, we may earn an affiliate commission.
Happy X-Files anniversary! *sings* It was thirty years ago today / Agent Skinner taught the band to play… Okay, so Skinner didn't show up until the 21st episode of the first season, and I can't sing, but you get the idea. I'm excited for the anniversary of The X-Files! It was three decades ago, on September 10, 1993, that one of the most iconic duos in television history made their first appearance on screen. The FBI recruited Agent Dana Scully, a skeptical, by-the-book doctor, to partner with Fox Mulder, a conspiracy-loving loose cannon whose sister went missing when they were young. From their unglamorous office in the basement, the pair investigated stories of sewer monsters, ghosts, aliens, vampires, murderous insects, psychokinetic teens, cults, and more. And then there was that black goo. (Oil, that is. Black gold, Texas tea…)
Like with many successful sci-fi franchises, there are dozens of tie-in novels (including by author Ben Mezrich), and books about the show. And the two stars, Gillian Anderson and David Duchovny, both have written books themselves! This post is about fun books with aliens and creatures for you to enjoy if you're an X-Files fan, or if you just love books about aliens and creatures. So grab one of these books, kick back, relax, and try not to think about Eugene Tooms staring at you through your window or heat vent. I want to believe…that you're going to love these books!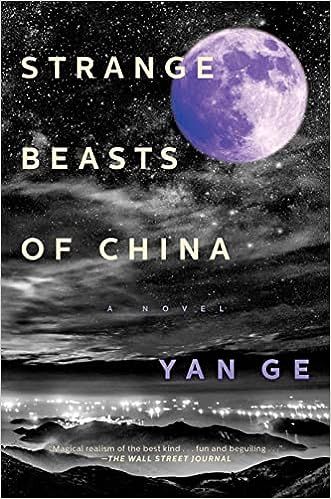 Strange Beasts of China by Yan Ge, Jeremy Tiang (translator)
An unnamed cryptozoologist in China is telling tales of the creatures she has encountered and the stories she has heard of fabled beasts roaming their land. But, like many myths, some are based in truth, and as she and her assistant hunt for beasts, she discovers her search also develops into a look at what it means to be human.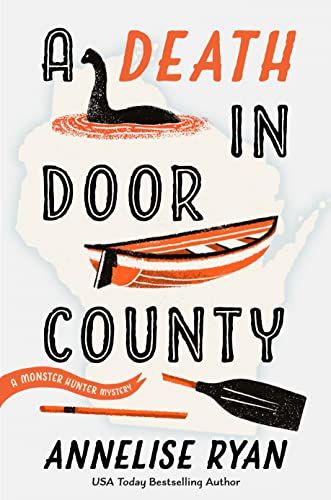 A Death in Door County by Annelise Ryan
This is the first in the Monster Hunter Mysteries! In Wisconsin, when Morgan Carter isn't helping customers in her charming bookshop, she's studying her passion—cryptids. When bodies appear in Lake Michigan with puzzling, beast-sized bites taken out of them, the local law enforcement turn to Morgan for help. But her dreams of actually meeting a monster may also turn into her worst nightmares! This one made me think of the episode "Quagmire." (R.I.P. Queequeg.)
Light Years from Home by Mike Chen
This novel is the story of a family torn apart by the disappearance of a family member, much like the Mulders. When Jakob and his dad disappear while camping, alien abduction is not considered a possibility. But when Evie and Kass's dad returns days later, claiming aliens still have Jakob, it sends them on different paths. Kass accepts Jakob may have run away, while Evie becomes obsessed with hunting aliens and UFOs. Fifteen years later, they are going to get the truth…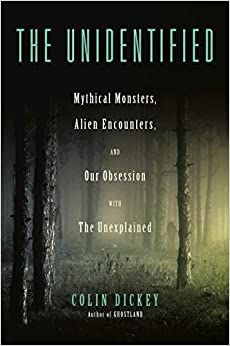 The Unidentified: Mythical Monsters, Alien Encounters, and Our Obsession with the Unexplained by Colin Dickey
Of course, I had to include a book by Colin Dickey, whose interest in cryptids and aliens rivals that of Fox Mulder. This is a fascinating look at why stories of unconfirmed creatures and debunked theories persist. There are a lot of wild tales in here, whether you believe them or not! And be sure to check out his other works—he has books on ghosts, conspiracies, and more. (Full disclosure: Colin Dickey is a friend of mine, but I first met him because I am such a fan of his work!)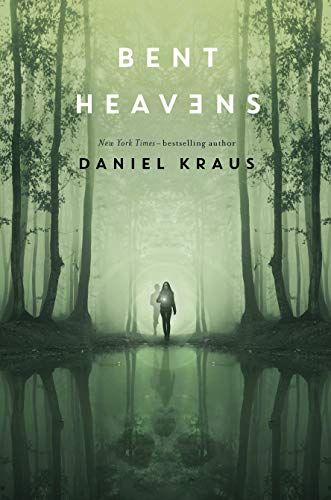 Bent Heavens by Daniel Kraus
Bent Heavens is an excellent sci-fi book about aliens and, woooooo, is it dark! Liv Fleming wants to be supportive of her father, but it is hard when he claims to have been abducted by aliens. Since his supposed encounter, he has been setting and checking traps in the woods. But then he disappears. Clinging to any connection with her dad, who everyone believes dead, Liv loyally continues to check his traps for him. But one day, she finds one that isn't empty…
The Road to Roswell by Connie Willis
For something with aliens that is a little lighter, check out the most recent Connie Willis novel! Francie thinks that everything about her friend Serena's upcoming wedding. It's in Roswell, New Mexico, during the UFO festival; she's marrying a UFO hunter she doesn't know very well; and worst of all, Francie has to attend. But an ill-advised union is the least of Francie's problems when she arrives in Roswell and is very quickly taken captive by an onion blossom alien!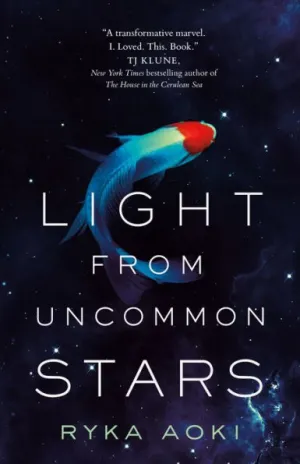 Light From Uncommon Stars by Ryka Aoki
Here is another charming book involving not just aliens, but the Devil! Satan is on the quest for the souls of seven violin prodigies, and in order to escape damnation herself, Shizuka Satomi is going to deliver them to him. But her plans are waylaid when she falls for Lan Tran, an alien refugee who runs a donut shop in the San Gabriel Valley. Bake me to your leader! (Sorry not sorry.)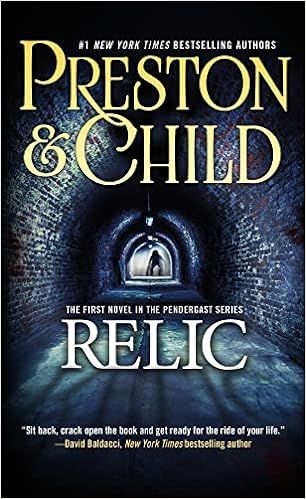 Relic (Pendergast Book 1) by Douglas Preston and Lincoln Child
And last but not least, I had to mention this series. It stars a fearless FBI agent named Pendergast who specializes in unusual cases like Mulder would rush to investigate. He's also a billionaire with unlimited resources and a genius who knows everything about everything. So they're like The X-Files meets Richie Rich meets Sherlock Holmes. His cases are so over-the-top, each one more ridiculous than the last, and they are SO GOOD. Seriously, I have read this 21-book series all the way through almost three times now, and I am delighted by how compelling the stories are and how fantastic the writing is.
For more fun reads about creatures and aliens, check out 10 Books About Cryptids and Cryptozoology, Best Books About First Contact With Aliens, and 10 More Alien Books.