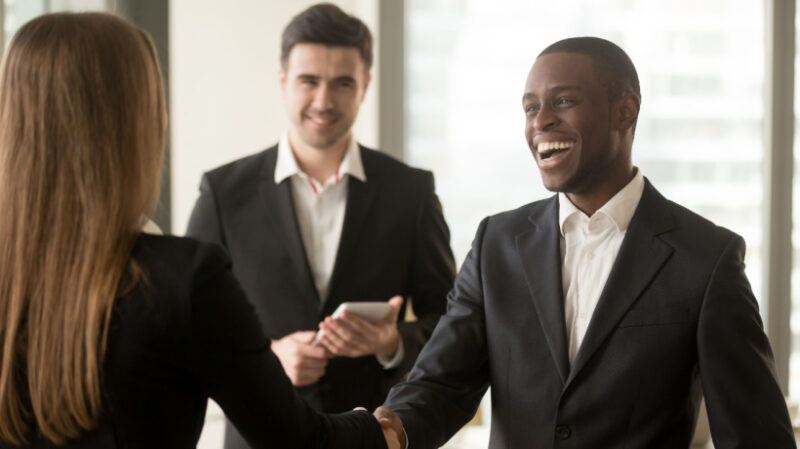 The Impact Of Employee Referrals On Recruitment
Recruiting new employees is tough work. People working in HR often spend days, even months, trying to find the perfect candidate. But their work doesn't stop there. They must also create an appealing work culture and advertise it to attract potential hires. Thankfully, employee referrals can take some of the stress out of the recruitment process. Your current employees can refer their friends, family, and acquaintances for open positions at the company. This helps your recruitment efforts and gives you time to focus on other tasks. Below, we'll dive more into the importance of employee referrals and how you can craft an effective program.
Why Are Employee Referrals Important?
Cost-Effectiveness
If you want to hire new talent and don't have a big budget to spend on recruiters or job site listings, using employee referrals can be an affordable option. Aside from incentives, which are optional, you don't have to allocate funds to have your current employees spread the word about your job openings among their network. This allows you to move resources from your recruitment budget to other areas of the business to fuel innovation and growth.
Quality Hires
When you rely on traditional methods of hiring, such as career sites or recruitment agencies, you're more likely to receive an abundance of applications. However, high quantity doesn't mean high quality. No one guarantees that after a long period of searching for the right person you will find someone who will fit into the company culture and won't disrupt the work environment. Referred hires, on the other hand, are well known to the people who invited them to the position, hence tending to deliver top-notch performance. They've already been vetted, to some extent. Moreover, they may require less training and often have a built-in mentor in the person who referred them. Finally, they're less likely to quit the company, as they will not want to betray their peers' trust.
Higher Employee Engagement
Letting current employees refer their friends or family for job openings is a great way to build a strong team. It makes employees feel trusted, valued, and involved in the company's future. Plus, the new hires will feel more connected and engaged from the start since they already know someone at work. This cultivates a more friendly and upbeat corporate environment that motivates your current employees and their referrals. This contributes to a more productive workplace where people strive to perform at their best.
Faster Process
Besides the fact that employee referrals are a faster and more effective way to find candidates than posting on career sites, they're also beneficial when the job is hard to fill. You might not get many people to apply through traditional methods for positions that are more niche, such as those that require special skills or experience, but a current employee may know someone perfect for the job.
How To Start A Referral Program
Define Goals
Before you dive into creating your referral program, you need to determine the purpose of your process. For example, what are your recruitment goals? Are you starting the program to reduce recruitment costs or find quality hires? Knowing what drives you will help you create a more effective program. However, you also need to make your goals specific. So, if you want to cut down on recruiting costs, set a realistic percentage and time frame. Don't forget to share these aims with the entire company so that everyone's on the same page and knows how they can pitch in.
Set Rewards
With an employee referral program, you're asking your staffers to become advocates for your organization. To motivate them further, you may need to set rewards. You can offer them salary bonuses once the referred candidate is hired, gift cards, or even extra vacation days. You can also go the extra mile and offer them opportunities for professional development, like online certification courses that aren't typically included in your L&D program.
Leverage Social Networks
Social media platforms like LinkedIn can help with your recruitment efforts, but it's better if you tap into your employees' networks on these platforms. Encourage them to share the job posting on their profiles and ask for their input about which candidates from their network should proceed to the interview phase. By actively participating in the process and advocating for the company's culture and values, they prompt others to apply. This is because people tend to find the recruitment process more credible when existing employees vouch for it.
Create Policies
A successful referral program needs clear policies that will bring transparency and set the record straight for your employees. These policies aim to help your workforce understand how the program works and how they'll be rewarded. Having guidelines also helps to prevent favoritism, nepotism, or any other form of bias in the candidate selection process. For example, your policies can include who can participate in the program, the hiring criteria, who will collect the recommendations, and the process's timeline.
Choose A Platform
To make the program run smoothly, you need a platform that will streamline your tasks and make it easier for employees to refer candidates. First, the hiring software you choose must be user-friendly so employees can easily access it and utilize the features. The platform should also have communication tools for your HR team to schedule interviews with the candidates on the spot and inform your employees about the process. Most importantly, there should be security measures regarding data to protect sensitive information.
Conclusion
Traditional hiring methods tend to put a strain on precious resources, such as time and budget. But, with an alternative method like employee referrals, you're creating a more positive culture while also recruiting people who have a higher chance of fitting in with the team and staying loyal to your company. If you have second thoughts on whether it's the right choice for your business, rest assured that the benefits outnumber the challenges.