Tyrese Gibson is being sued for allegedly damaging an Airbnb rental by making "excessive alterations" … but he's on video saying the changes he made aren't a big deal.
The property manager, Tracy Wolf, tells TMZ … Tyrese signed a 6-month lease for a 5-bedroom estate in Woodland Hills for $20,000 per month starting in February, and she says he started adding structures to the home right after he moved in.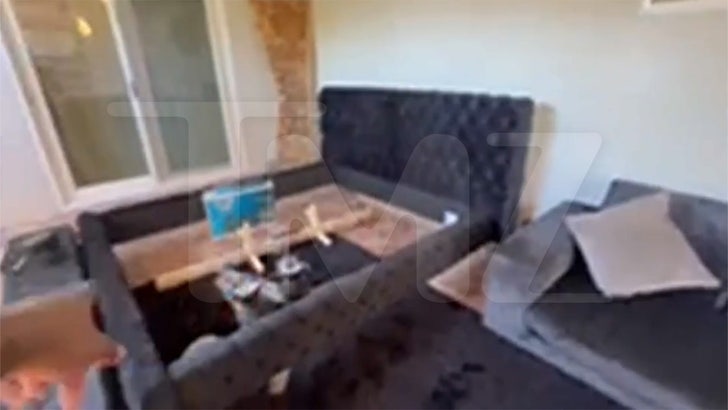 TMZ.com
Wolf claims Tyrese caused damage throughout the property by altering electrical panels, adding electrical outlets that weren't up to code, painting a marble fireplace in a shiny gold metallic color, closing off doors and windows, and causing damage to the HVAC units.
TMZ obtained video of Tyrese showing off some of the changes inside the home … he says he blocked some doors and windows for privacy concerns and claims the materials he used aren't attached to the home's existing structures and all the changes are temporary.
The property manager says Tyrese told them there were no permanent changes to the home … but they insist the changes are far from temporary and, in any event, caused damage to the property.
What's more, the property manager claims Tyrese tried to get the homeowner's gardener to remove 22 banana trees on the grounds … and when the gardener refused, she says Tyrese tried to hire another company … but got thwarted by the property management team.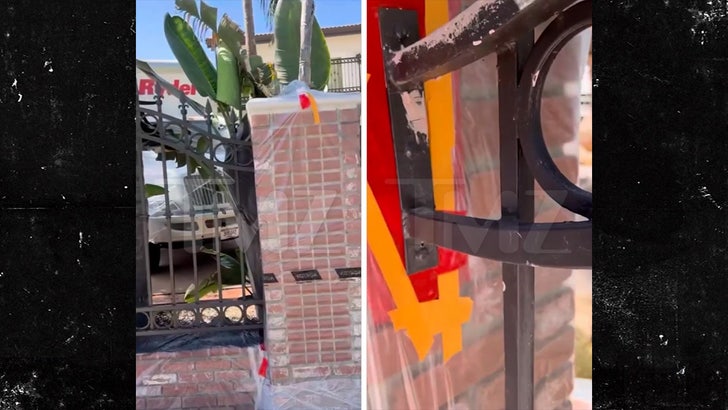 TMZ.com
Wolf also claims Tyrese allowed a construction crew to drill a bunch of holes in the home's wrought iron gate and brand-new stucco exterior … and we obtained video showing the alleged damage.
The property manager says Tyrese was repeatedly asked not to make any changes without written consent from the owners … but she claims he disregarded the request and made changes on a whim whenever he wanted.
Wolf says the homeowner, Tiffanique Webb, tried being patient with Tyrese and gave him several months to restore the home … but she says Tyrese stopped responding to calls, texts and emails … leading to the lawsuit.
Webb is going after Tyrese for more than $25,000 in damages.
We reached out to Tyrese … so far no word back.