To understand what a finance charge is, it helps to remember what the word "finance" means: to provide the funding or capital for an individual or group. A finance charge, then, refers to a fee that is incurred when you receive money on credit from a lender. For example, if you take out a mortgage, you may notice several finance charges, including fees for someone to prepare and process the loan documents.
Credit card issuers may assess several finance charges on their cardholders. And while there's some overlap in the finance charges associated with credit cards and other types of loans, there are a few specific to credit cards.
Annual fees
Some credit cards charge annual fees, which are paid — you guessed it — every year, usually on the anniversary of opening the account. Annual fees are often found on premium credit cards that are packed with perks like statement credits, but they're typical of credit cards for those with bad credit, too. In the latter case, annual fees are a hedge for the card issuer against loss of money from nonpayment and defaults.
How to avoid it
To be clear, annual fees can be worth paying if you're getting value back from the card in some way. But that's the trade-off: If you have a card with an annual fee, there's generally no getting around paying it, with a few exceptions.
Some cards waive the fee in the first year, but after that, the annual fee will appear as a regular charge on your credit card that must be paid in order to keep using it. And in some cases, you might be able to get the fee waived as part of a retention offer — if, say, you're thinking of canceling the account otherwise.
But to completely sidestep an annual fee, it's simple: Don't get a credit card with one.
Balance transfer fees
When you move a debt held by another lender to a new credit card, you'll probably be charged a balance transfer fee between 3% to 5% of the transfer amount. The fee is folded into the loan's balance.
How to avoid it
You'll never pay a balance transfer fee if you don't transfer a balance, and some credit cards don't even allow them. Other cards like the Choice Rewards World Mastercard don't charge a fee at all to accept a balance transfer, though such cards are rare.
Still — depending on the size of the debt you're moving and the length of the new 0% introductory APR you're getting on that debt — paying a balance transfer fee can be more cost-effective than paying double-digit interest on your existing balance.
Cash advance fees
Issuers assess a fee when their cardholders take out a cash advance. It's a short-term loan that puts cash in hand — but at cost. A cash advance fee is often a flat $10 or 5% of the advance amount, whichever is greater, and interest on the cash advance starts accruing immediately.
How to avoid it
Like balance transfer fees, cash advance fees can be avoided by refraining from initiating one. In some cases, you might even be able to disable the option on your card.
Either way, because cash advances come with a hefty financial penalty, they aren't the best options for those short on liquid cash. Much cheaper alternatives exist.
Foreign transaction fees
Some issuers charge a foreign transaction fee when you make a purchase abroad, or even when you buy something online from a foreign merchant. The fee covers the cost of converting the transaction from foreign currency to U.S. dollars. Foreign transaction fees are usually 3% of the purchase amount.
How to avoid it
You could convert U.S. dollars to foreign currency before going abroad and pay for everything in cash. But if you'd rather not carry bills in a foreign country, use a credit card that doesn't charge foreign transaction fees at all. Most travel credit cards don't. And if you already have a Capital One card, you're in luck: None of Capital One's credit cards assesses foreign transaction fees.
Interest
Credit card issuers charge interest on any balance that remains after the due date. Credit card interest rates are also known as the purchase APR, and they are expressed as a percentage. As of August 2023, the average APR on credit cards that incurred interest was 22.77%, according to the Federal Reserve.
How to avoid it
You'll never pay interest as long as you pay your credit card balance in full and on time.
Late payment fees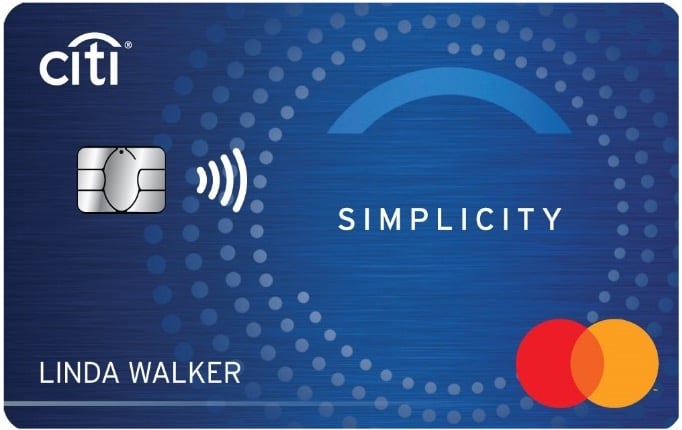 NerdWallet rating 
Cardholders must submit payment to their issuer by the date listed on their credit card statement, which is often 21-23 days after the close of the billing cycle. Send a payment after that window closes, and the issuer could levy a late payment fee. Late payment fees are capped at $41, but there is a pending proposal from the Consumer Financial Protection Bureau to lower that figure.
How to avoid it
Submit your payment, even if it's the minimum amount, before the due date and you won't owe a late payment fee.
Monthly fees
Some credit cards have annual fees; others have monthly fees, which can make the cost of having a credit card more bite-sized. Typical monthly fees range from $3-$10. While annual fees are more common in credit cards for good to excellent credit, monthly fees tend to be a feature of subprime cards.
How to avoid it
As with annual fees, monthly fees can be avoided by picking the right card. Plenty of credit cards for bad credit don't charge monthly fees.
Penalty APR
Penalty APR is a potential consequence of making a late payment, or for a payment that's returned. Because it's meant as a deterrent, penalty APRs tend to be higher than a card's purchase APR. Issuers can choose to impose the penalty APR indefinitely, even after just one late or returned payment.
How to avoid it
You'll never be charged the penalty APR if you pay your credit card bill on time and if your payments go through, meaning there's enough cash in your linked bank account to cover them.
Also, some credit cards don't have penalty APRs.